| | | |
| --- | --- | --- |
| | 2011: The Coleridge Way | |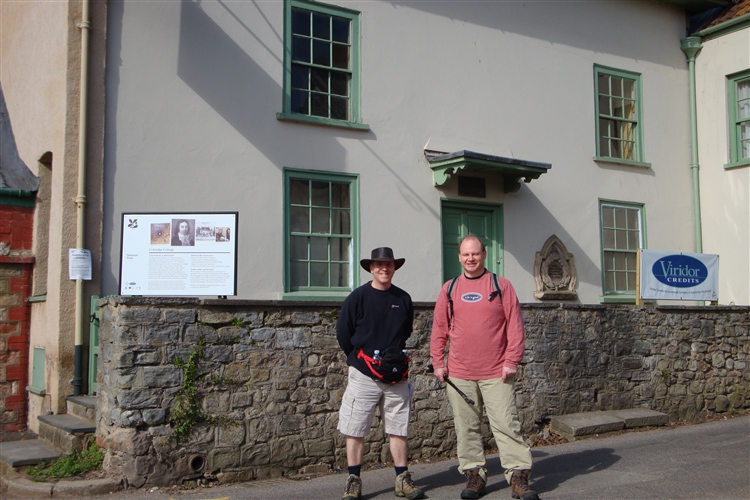 The Rime of the Ancient Hillwalkers
It is ancient Hillwalkers

And they stoppeth one of three.

"By thy long grey beards and glittering eyes,

Now wherefore stopp'st thou me?
The Landlord's doors are opened wide,

And I am soaked to the skin;

The drinks are met, the feast is set:

May'st hear the merry din."

The forecast told of rainy bands,

"There was a Wooded Walk," quoth they.

"Hang on, get the waterproofs on"

Eftsoons the rain dropped all day.
They hold him with their glittering eyes -

The Landlord stood still,

And listens like a three years child:

The hillwalkers have their will.
The Landlord sat on a barstool:

He cannot chuse but hear;

And thus spake on those ancient men,

The smelly-clothed hillwalkers...
"We both cheered when the pub door we cleared,

Merrily did we sup

Below the kirk, below the hill,

Below the lighthouse top.
The sun came up upon the left,

Out of the sea came he!

And he shone left, and he shone right

But he never shone on me :(
Higher and higher every day,

Till over the mast at noon--"

The Landlord here beat his breast,

And expectorated into the spittoon.
| | | |
| --- | --- | --- |
| . | | |
The barmaid hath paced into the bar,

Red as a rose is she;

Nodding their heads before her goes

The merry minstrelsy*.



*Like a dead-heat in a Zeppelin race
The Landlord he beat his breast,

Yet he cannot choose but hear;

And thus spake on those ancient men,

The smelly-clothed hillwalkers.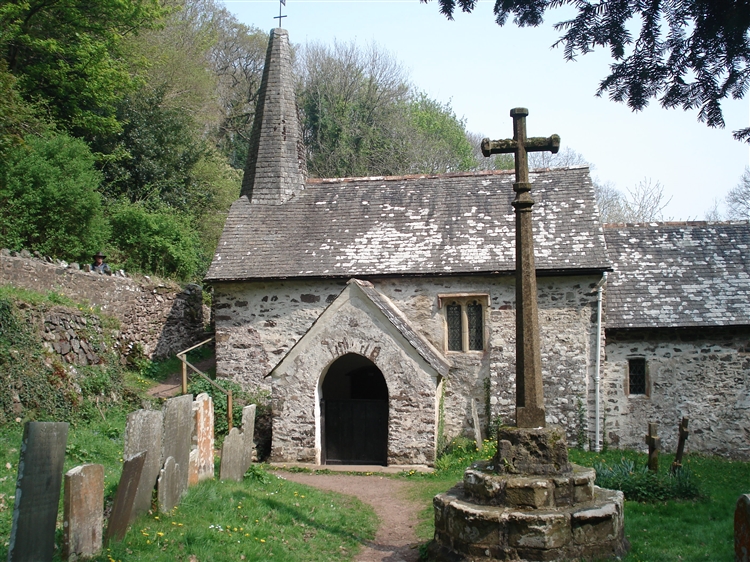 "And now the Storm-blast came, and he

Was tyrannous, like leather:

He struck with his o'ertaking wings,

Bloody typical weather!.
With blistered feet and sopping brow,

As who pursued with grunt and groan

Still treads with grass and mud below,

And forward bends his knees,

The food came fast, the trumpet blast,

Caused by chips and mushy peas.
Outside there came both mist and snow,

And it grew wondrous cold:

And ice, oxter-high, came floating by,

Just as the forecast foretold.
And through the windaes the snowy swindaes

Did send a dismal sheen:

But nor shapes of wind nor rain we ken--

With beer and pasty between.
The beer was here, the beer was there,

The beer was all around:

The froth rose up like glaciers lost,

And dribbled onto the ground.
We ate the food we made to eat,

And round after round of brew.

The barrel did split with a thunder-fit;

The Landlord steered us through!
And a good wind sprung up from both our behinds;

As with Cornish Pasty we did follow,

And every day, for food or play,

Beer and Pasty we did swallow.
In mist or cloud, in cafe or bar,

We ate and drank for eight;

Whiles all the night, through fog-smoke white,

Didst creak the toilet's gate"
"God save thee, ancient Hillwalkers!
From the fiends, that give thee sorrow!--
Why look'st thou so?"--"With our rumbling tums
We must go back home tomorrow."